If you are left hander, you should be purchasing hairdressing scissors designed for left handers.
Then you will be able to help your clients with hairdressing safely and efficiently. However, the process of purchasing hair scissors for left handers can be quite overwhelming as you can find numerous options to consider.
That's why we thought of sharing details related to the top 5 best left-handed hairdressing scissors available out there. You can go through these options and pick the best one out of them.
Four Steps To Choosing The Best Left Handed Hairdressing Scissors
Choosing a new pair of scissors can be difficult even for experienced senior hairstylists and barbers.
Buying scissors in Canada from a reputable brand can be easy with the right list!
Here are four steps to choosing the best left handed hairdressing or barber shears!
1. Understand the size of shears you need
As the very first thing, you should understand the size of hair scissors that you would need.
If you have small hands, you can get 6" shears. Or else, you can go for 7" shears.
The most common scissor size bought is 5.5" and 6.0" inches for Canadian hairdressers and barbers.
2. Pick the perfect blade and edge type
Sie of the blade will also contribute a lot towards the experience you can get out of your hair scissors.
You need to make sure that your scissors come with blades that have a length of between 4" and 5.5" to get the best results.
3. Figure out the best type of handle
Shears are also available to you in numerous types of handles. Some of the most prominent options out of them include classic handles, offset handles, and crane handles. You should go for the best one out of them.
4. Choosing the best scissor steel (materials)
There are plenty of different scissor steel types, and unfortunately a lot of fake hairdressing scissor steel.
Choosing a reputable brand, then high-quality stainless steel is what defines a great pair of hair scissors.
The best steel types for hairdressing and barber scissors are:
VG10
440C
Chromium Steel
7Cr and 9Cr
Cobalt Steel
ATS314 Steel
Much more
A great scissor brand will always choose high-quality steel to go with their shears. So make sure you choose a good brand, then you know the steel and quality is authentic.
By following this guide, you know the best scissors available for left-handed hairdressers. You can go through the options we recommended and pick the best one out of them as per your preferences.
The Top 5 Best Left Handed Scissors For Cutting Hair
Based on brand reputation, quality, prices and overall best value, the team at Canada Scissors brings you a great list of left handed haircutting and thinning shears.
1. Ichiro Rose Lefty Cutting & Thinning Scissors Set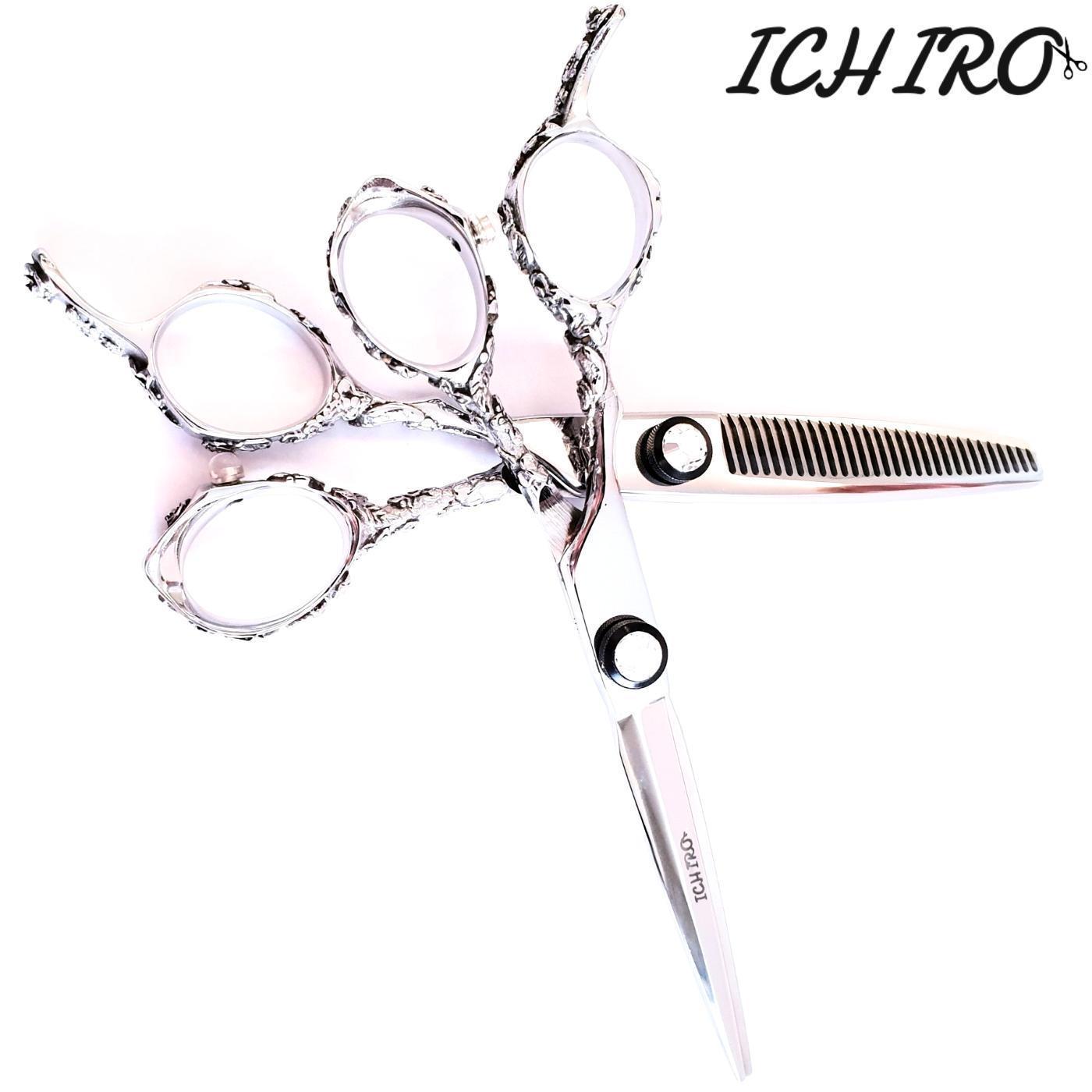 If you want to purchase a high-quality scissor set designed for left handers, you should take a look at this.
The scissor set by Ichiro is manufactured according to the highest quality standards.
Therefore, you will get the opportunity to use it for a longer period of time.
It is even resistant to wear and corrosion It is also designed to deliver comfortable ergonomics to you.
You can get an effortless cutting experience because of the sharp blades that are made out of hardened steel.
The handcrafted engravings would make these scissors look even good. They also come to you with a lightweight design.
Pros
Designed to last for a longer time
You can get sharp cutting edges with them
These scissors are light in weight

Cons

If you don't like a slim design, this will not be the best option for you.
2. Yasaka Left-Handed Cutting Shears
Japan-made scissors are durable and long-lasting. If you are interested in purchasing such a durable pair of scissors, you can look at the Yasaka Left-Handed Cutting Scissors.
They are made with 440C Hitachi Japanese Steel. Along with durability, you can get a lightweight design as well. You will love to use these hairdressing scissors as they come along with sharp blades.
One of the most notable features that you can see in these scissors is that they come along with a clam-shaped convex edge. It delivers a perfect slicing experience.
As a left hander, you can continue to use these scissors for hours without encountering any pain.
Pros
They are made out of 440 Hitachi Japanese steel
Offers effortless cuts
Comes with an ergonomic design
Cons
3. Jaguar Pre Style Relax Left Hand Scissors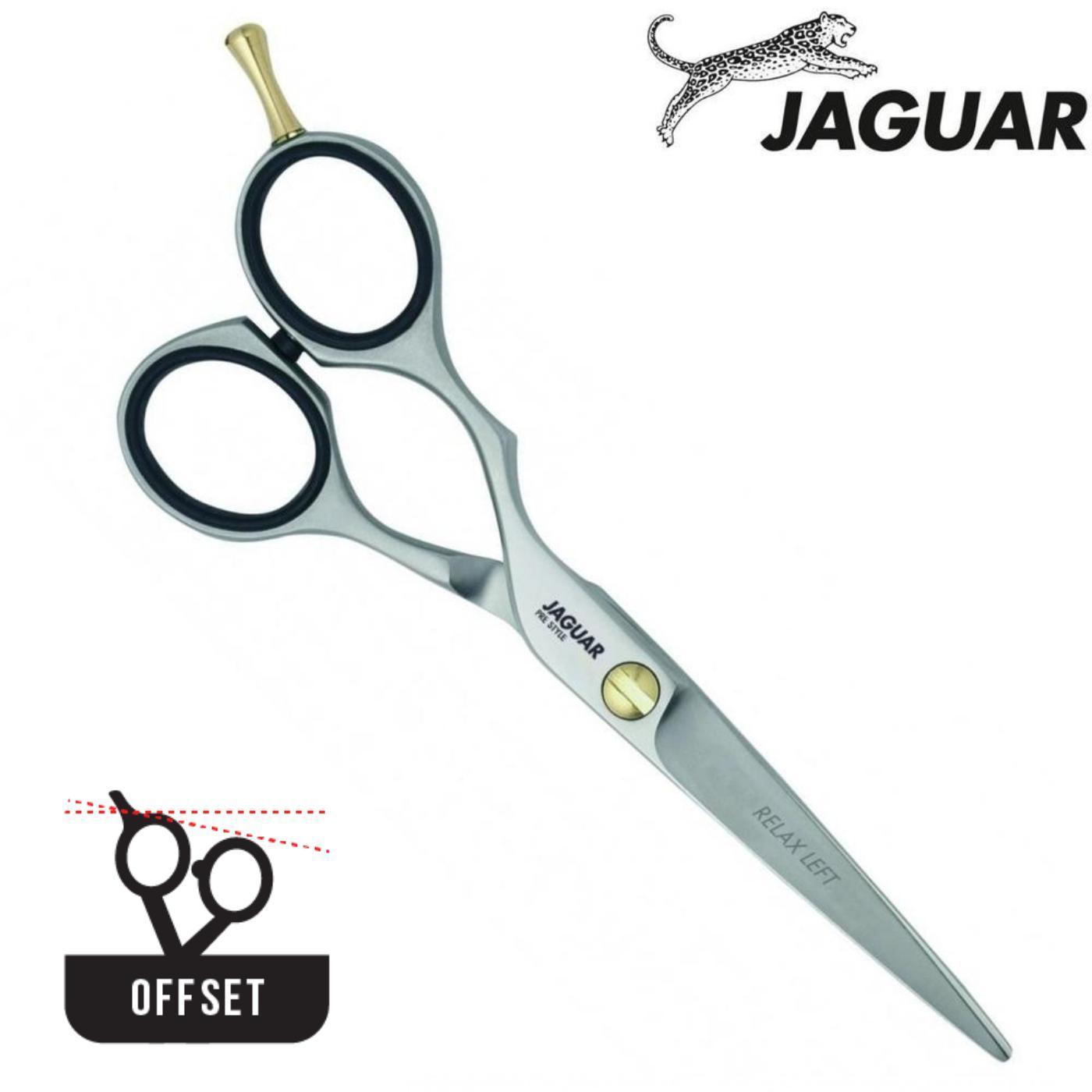 Jaguar is a German brand, which is known for manufacturing high-quality scissors for the people who are in need of them.
Anyone who wants to buy professional scissors can take a look at these scissors. They are designed specifically for the left handers.
You will fall in love with the offset ergonomics that are designed for the left handers. Due to the lightweight design of these scissors, you can continue to use them as left handed shears for many hours.
Since the scissors are made from stainless chromium, you can continue to use them for many years with proper care.
Pros
Manufactured from a reputed manufacturer
They are ergonomically designed for left handers
You get a lightweight design
Cons
4. Kamisori Pro Jewel Haircutting Shears Set
If you want to buy Japanese manufactured hair shears, you may take a look at these ones from Kamisori. They are made with the help of Japanese 440C steel.
On top of that, you can also see how the hairdressing scissors come along with a titanium nitride coating. You will never be wasting your money to buy these left handed shears as they come along with a lifetime warranty.
On top of that, you can get a one-year drop warranty as well. These blades can deliver a perfect cutting experience to you.
Pros
They are made with the best quality 440C steel
You can get a lifetime warranty with these scissors
They can help hairdressers to cut according to their preferences easily
Cons
If you have bigger hands, you will notice that these are too small.
5. Joewell Lc Lefty Hair Cutting Scissor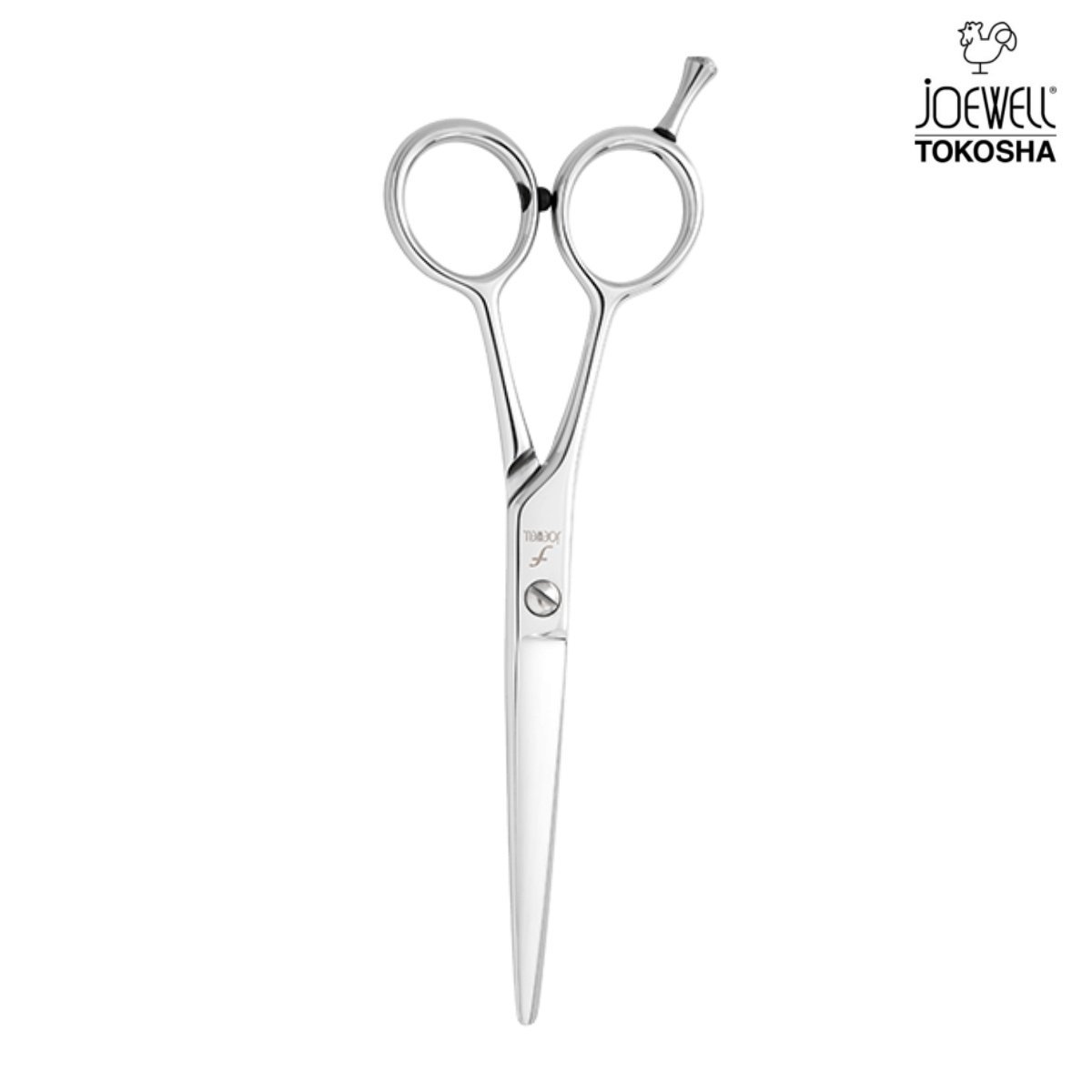 Joewell is one of the most reputed Japan based scissor manufacturers.
The highest quality scissors are offered under this brand for over 100 years. If you are looking for left handed scissors, this will be another great option to consider.
It is designed to make life easy for professional hairdressers. These scissors are light in weight.
On the other hand, they are designed to last for over two decades.
Pros
Many experts trust shears coming under this brand
They are light in weight
These scissors are ideal for expert hairdressers who wish to get an effortless cutting experience
Cons
Not the cheapest scissors available for purchase Buyer's Guide
If you don't want to make the incorrect decision when you buy left handed shears, you should have a strong understanding of how to go for the best.
Conclusion: What are the best hairdressing scissors for left handed Canadians?
Choosing a pair of left handed scissors doesn't need to be overly complicated.
Find the right size, style, brand and materials that make up a great pair of lefty haircutting or thinning scissors.
The team at CanadaScissors.com has put together a unique list of great value hair scissors for left handed hairdressers, barbers, apprentices and hairstylists!
Let us know if we have missed out on any of your favourite scissors!
This article was researched and referenced from the best sources: